Parrot  Gallery is a project of artists and musicians worshiping at Community Mennonite Church of Lancaster. Art exhibits are open for downtown Lancaster First Fridays and by appointment with church office. Regular gallery talks are scheduled with each featured artist.
Pen, ink, brush, chalk: Friends share the arts"
Jim King & Lynn Sommer
Friday, July 5, 2019, 5:00pm–8:00 pm
Graphic designer/painter Jim King and fraktur folk artist Lynn Sommer bring their long-term friendship into The Parrot Gallery for July 5, 2019 First Friday from 5-8:00 p.m. The exhibit title, "Pen, ink, brush, chalk: friends share the arts," presents a sweeping overview of their colorful relationship.
Goshen College friends since the '70's, King and Sommer's mutual love of art and history has woven in and out through their media explorations.  Self-designed fieldtrips to Mennonite historical sites, folk art museums, fine art museums and visits with artists inspire learning of their heritage through art forms.
Sommer has come to understand that the traditional fraktur folk art of the Swiss Mennonites and PA Germans is a form of storytelling. The 16th and 17th century Dutch and German-inspired motifs and fraktur lettering reveal who was born, baptized, and married. These historic artpieces incorporate treasured spiritual mottos, verses or poetry.
As a contemporary fraktur artist, Sommers continues this tradition with ink and watercolor. The current exhibit narrates her sources–many of her frakturs incorporate a hymn or melody inspired by a person; others are inspired by a unique historical tradition. As Sommer paints a fraktur with a particular person in mind and a chosen melody, her design process pulls the music and art together in a spiritual way. Most of the paintings in this new exhibit were commissioned for special occasions.
King has always worked in pastel painting inspired by the Cubists, Impressionists and Color Expressionists. His paintings include themes from travels to the Southwest and his local environs. King is drawn to the early adobe churches in New Mexico as well as the frame, stone and stucco churches in Pennsylvania. He is inspired by the skyscapes and landscapes in both places. King likes the spontaneity of chalk pastel, the richness of color, and the texture of strokes in this portable medium. 
Along with Emily Smucker Beidler, they helped found the annual Folk Art Show at Lancaster Mennonite Historical Society to raise money for the society. The show, which included 20 to 30 traditional artisans, ran for ten years.
 Together with a committee, they also gather art each year for the silent auction at the annual Mennonite Central Committee Relief Sale held in Harrisburg. King and Sommers share a booth at the PA Traditional Crafts Folk Art Show near Reading. They also create visual ideas for their respective congregations.  On occasion they teach a shared fraktur/grain-painting class where the participants leave with a framed original fraktur. 
King's rich adult career as a designer with Mennonite Central Committee in the US and in Bangladesh, plus his years as a store designer with Ten Thousand Villages, enriches his vision. Sommer's career in special education in the Garden Spot School District and current therapist position at Samaritan Counseling Center enhance the sensitive understanding she brings to her personalized work as a folk artist. She has also illustrated an Amish Prayers Adult Coloring Book and co-authored Crazy Quilt Christmas Stockings with book designer Beth Oberholtzer. 
"Pen, ink, brush, chalk: friends share the arts" runs from July 5 through August 31, 2019.
The Parrot Gallery is open on First Fridays and Sunday mornings.
Call 717-392-7567 to make an appointment for week-day viewing.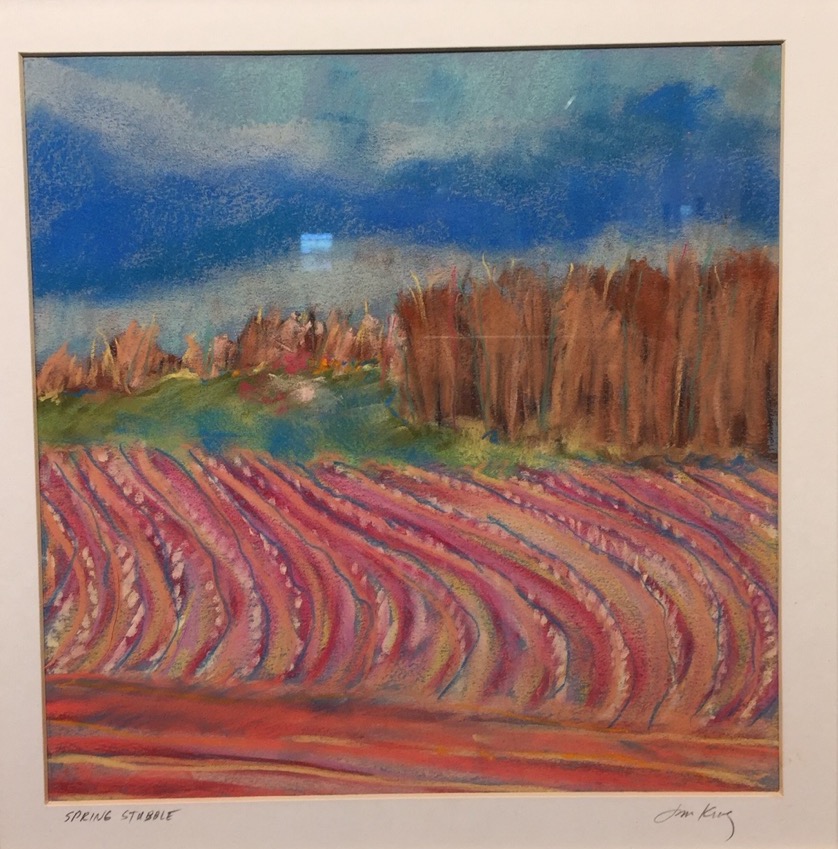 Spring Stubble by Jim King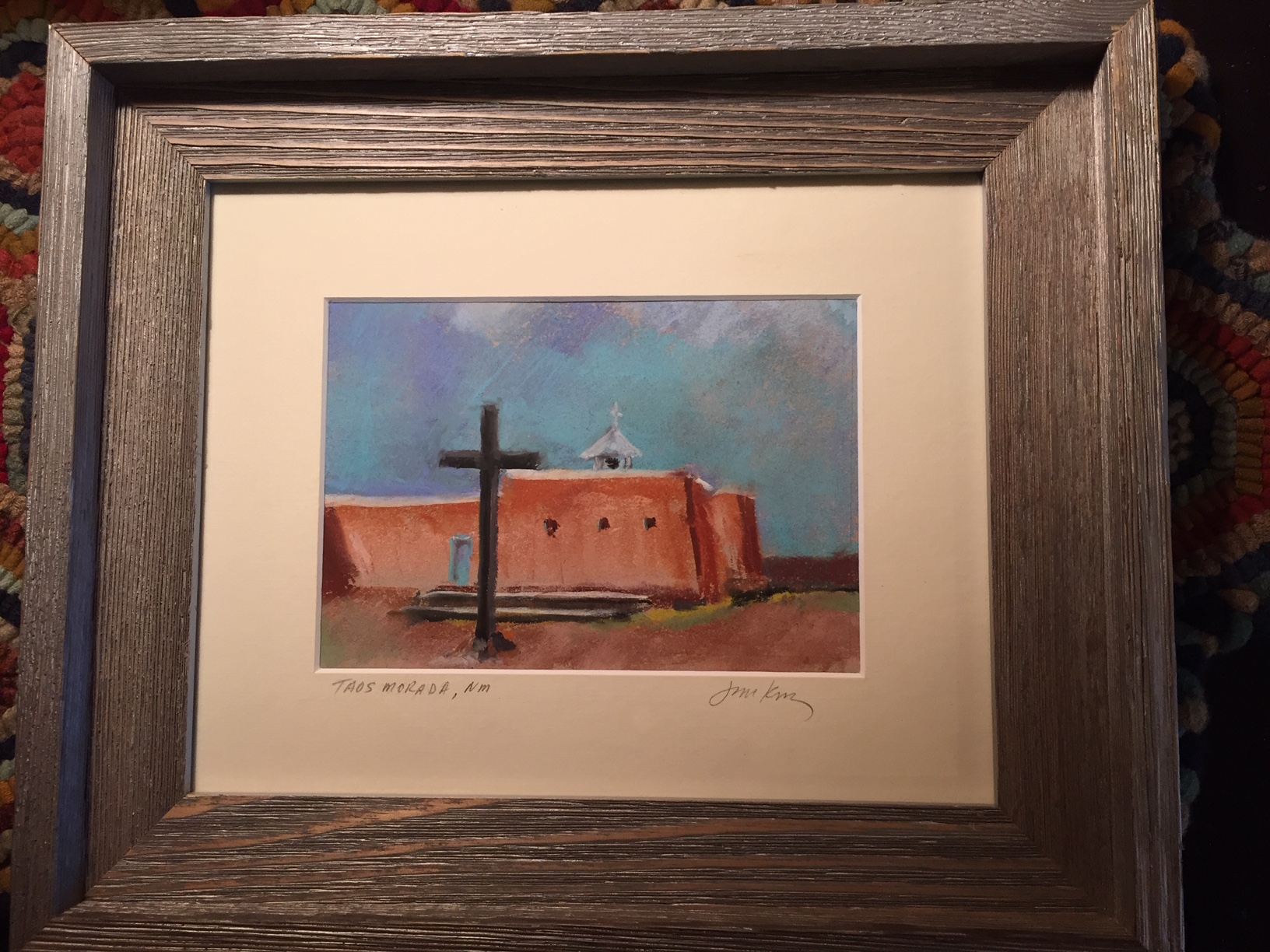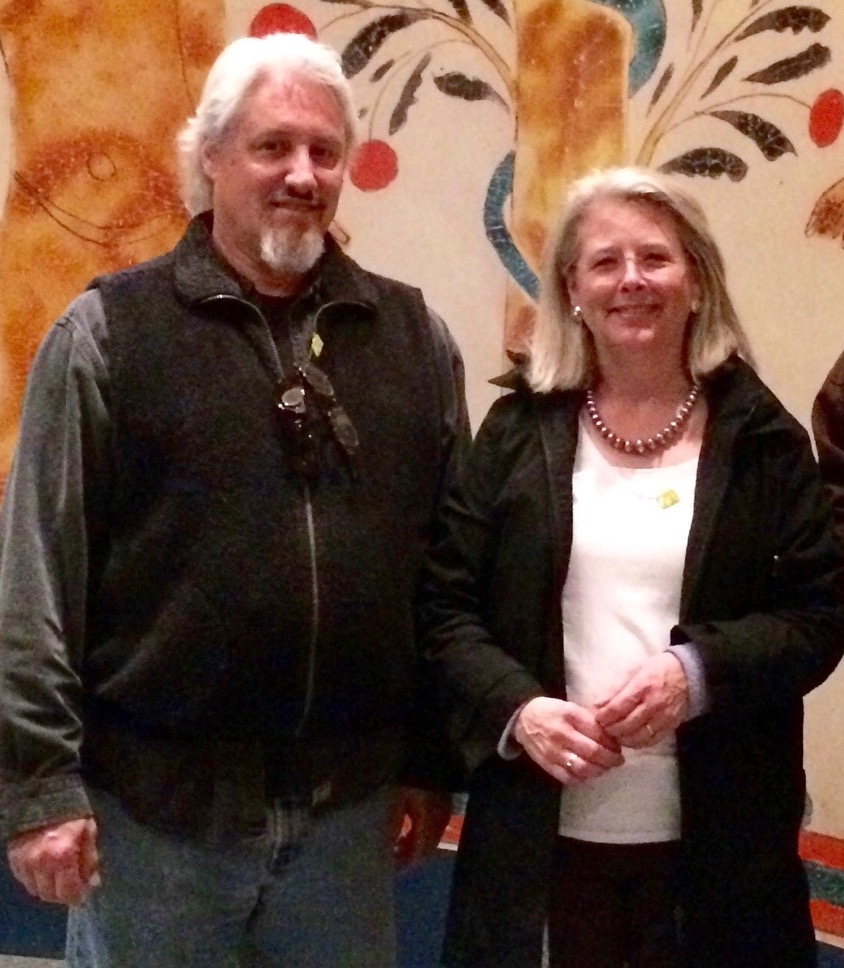 Artists Jim King & Lynn Sommer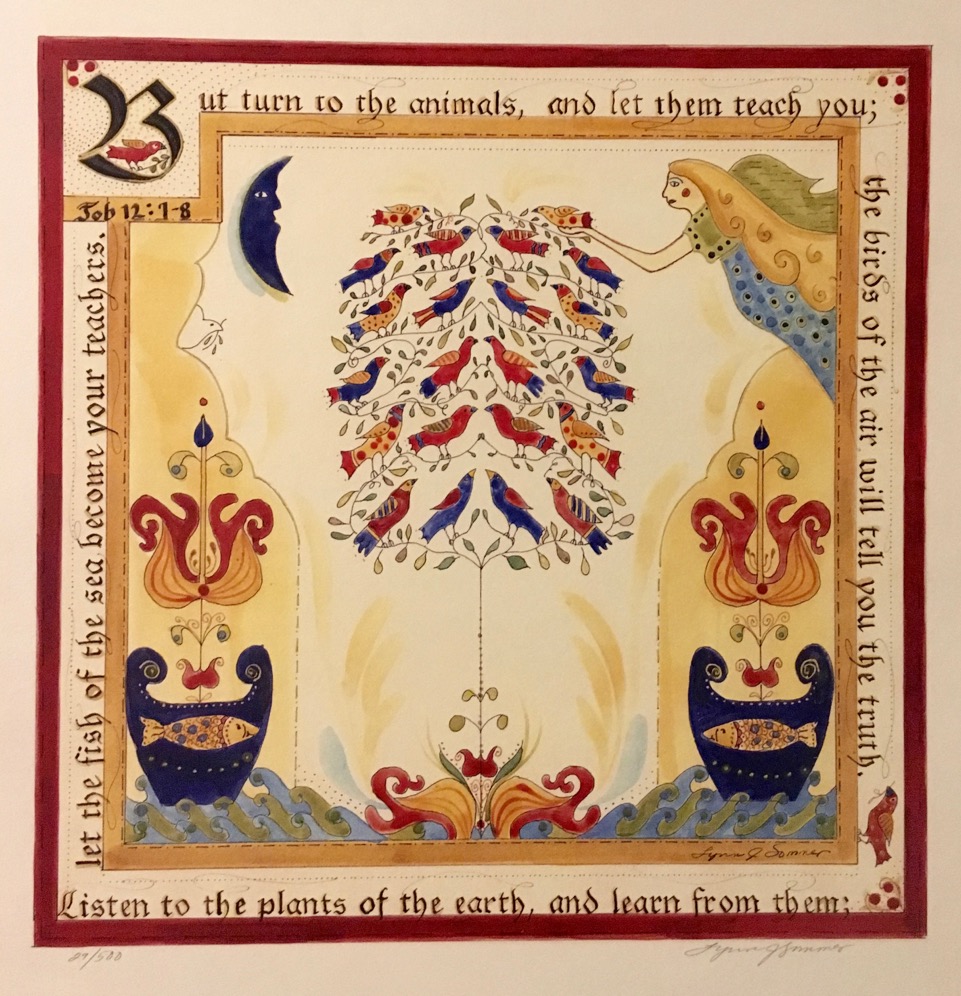 "But Turn to the Animals" Fraktur by Lynn Sommer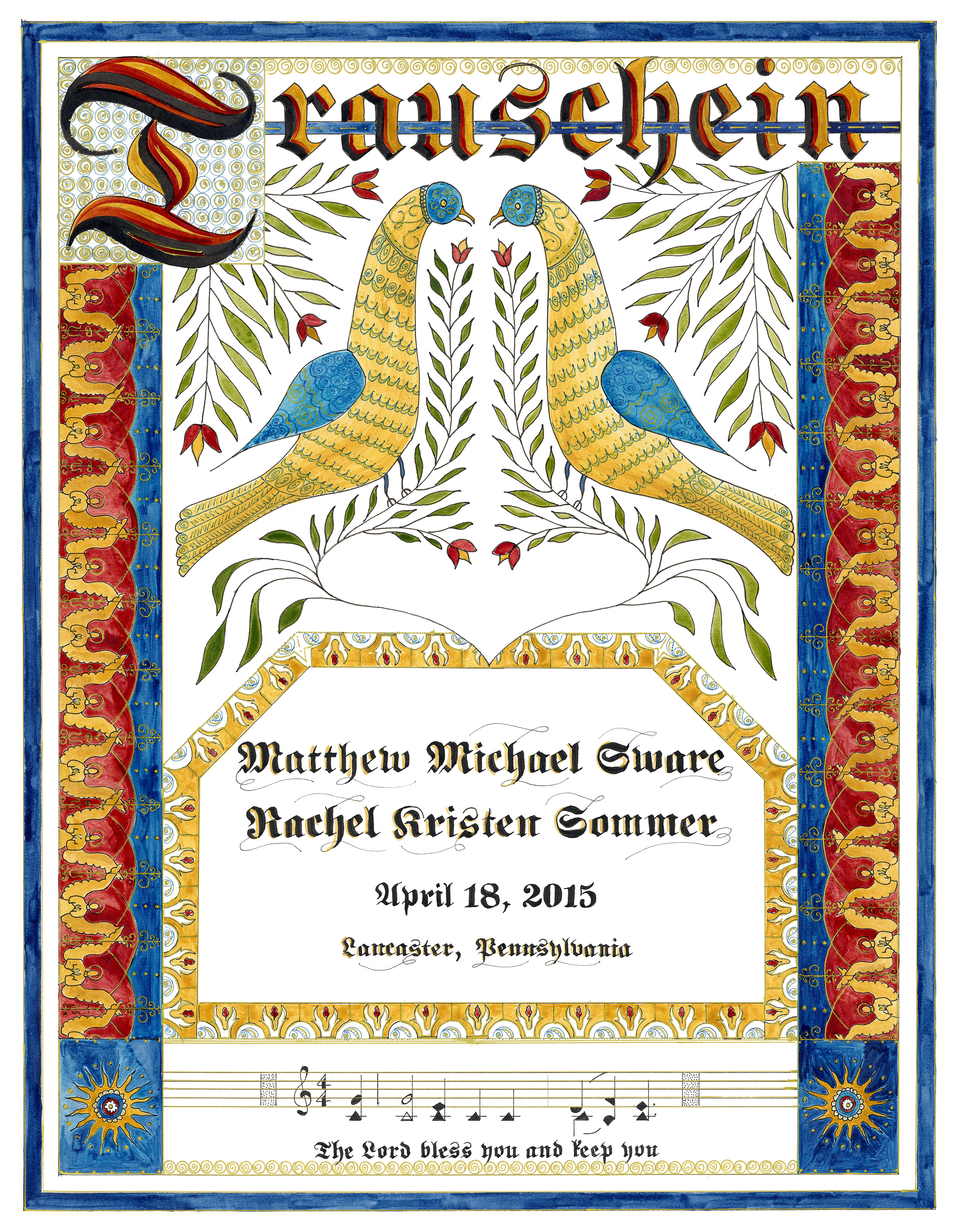 Wedding Fraktur by Lynn Sommer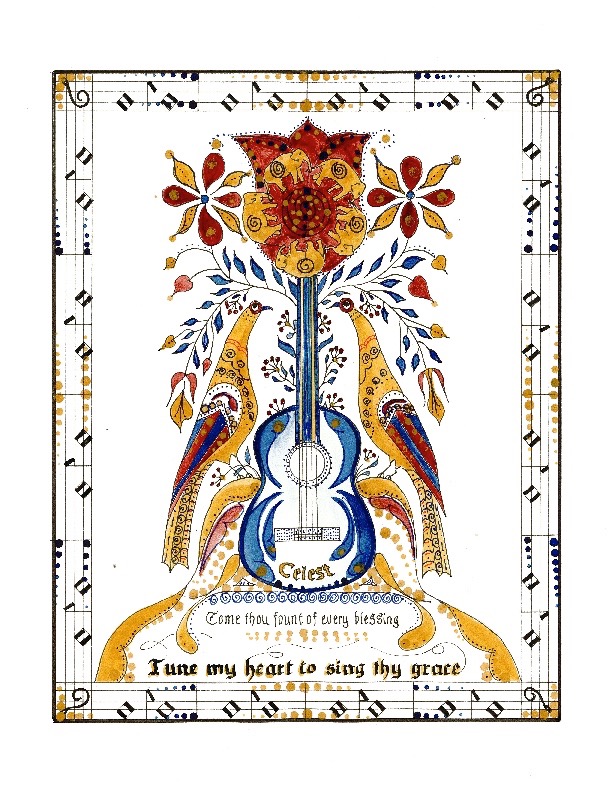 Watercolor Fraktur by Lynn Sommer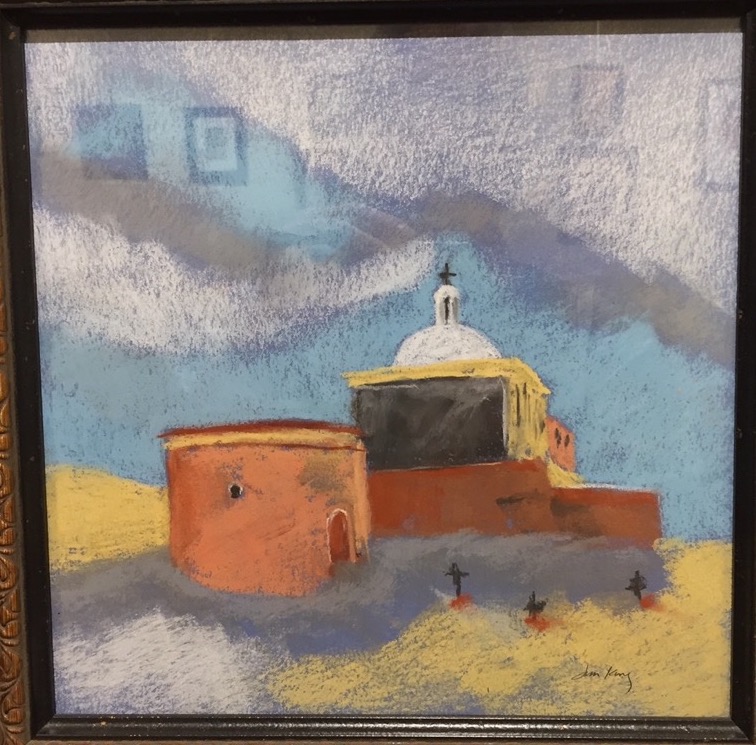 Tumacacori North Side by Jim King