Parrot  Gallery is a project of artists and musicians worshiping at Community Mennonite Church of Lancaster. Art exhibits are open for downtown Lancaster First Fridays and by appointment with church office. Regular gallery talks are scheduled with each featured artist.
Two Artists, Two Elements: "Wood and Clay"
Ken Nissley and Joe Miller
Friday, November 2, 2018, 5-8 pm
Lancaster City residents Ken Nissley and Joe Miller both honed their artistry in midlife. They open their exhibit, "Wood and Clay," on First Friday, November 2, 2018, 5-8 p.m. in the Parrot Gallery at 328 W Orange Street. Nissley's woodworking using local hardwoods and Miller's functional pottery represent hours of sheer enjoyment.
Over the past 15 years Ken Nissley gradually built up his small shop and skill level, tackling increasingly bigger projects, the largest being hutches, desks and corner cupboards which he markets at the Pennsylvania Guild of Craftsmen. A retired teacher, administrator, IT specialist, and restorative justice practitioner, he now has more time for his hobby.
Nissley's creativity makes it hard to throw away any small wood scraps from which he can make attractive cutting/cheese boards, each one being different and unique. Scraps also are ideal for making children's toys and other small items.
Although walnut and cherry are favorites, Nissley discovered the sweet smell of sassafras while building a set of bunkbeds for grandsons, and he admires the interesting grain formation of sycamore. Part of the creative process is finding the right piece of wood for the project at hand.
When 51-year-old Joe Miller was living in Philadelphia in 2001, he took a pottery class at the Germantown Women's Y and discovered his knack for throwing on the wheel. There he fell in love with pottery-making at that Germantown Pottery Guild, and continues to be pleased and surprised with the discovery of "my art" in the studios of Kevin Lehman and Dennis Maust.
Miller, a retired nurse living in the Cabbage Hill neighborhood of Lancaster, likes the symmetry and simple, clean, classic lines of stoneware wheel-thrown pots; and he finds the glazing to be as pleasurable and challenging as the throwing. He also is exhibiting some slabware.
Miller follows another passion–compiling genealogies–as a volunteer at the Lancaster Mennonite Historical Society. Both he and Nissley are active participants in the Lancaster Downtowners, a group which promotes urban retirement in one's own home. An enthusiastic city resident, Nissley volunteers with three non-profit boards and also facilitates victim-offender dialogue experiences both in the local community and at the state-wide level.
"Wood and Clay" runs from November 2  through December 30, 2018.
The Parrot Gallery is open on First Fridays and Sunday mornings.

Appointments can be made during the week.
Call 717-392-7567.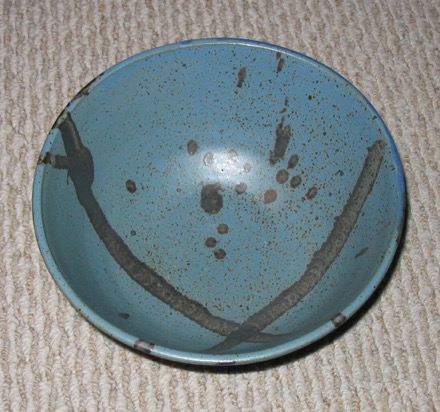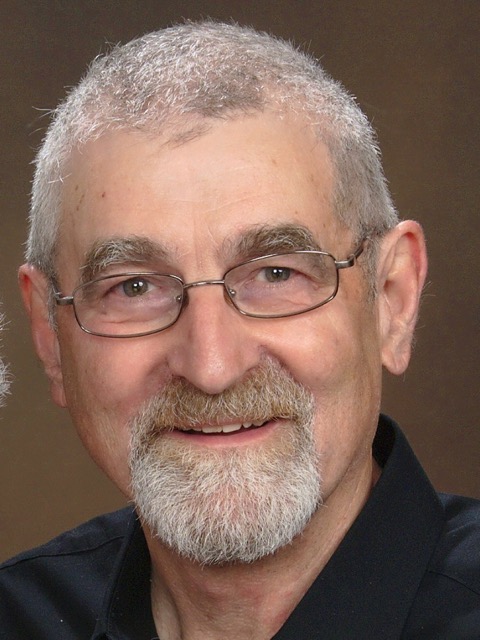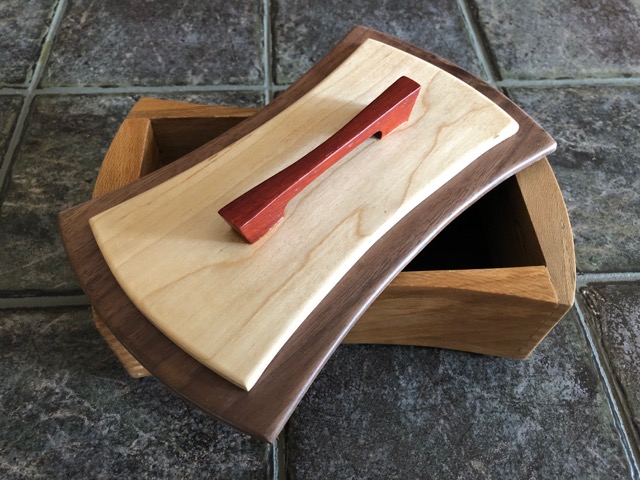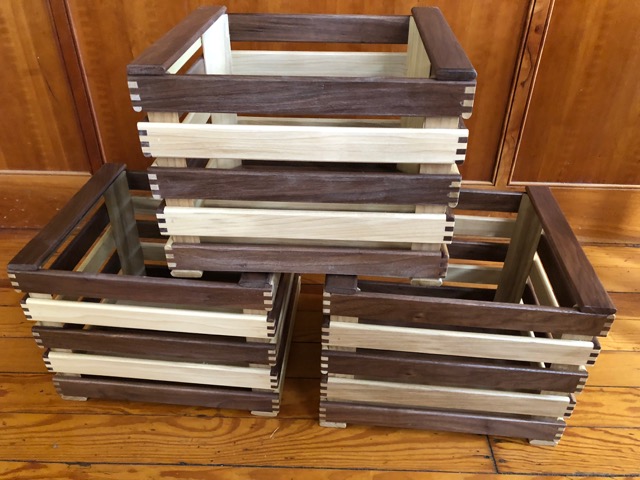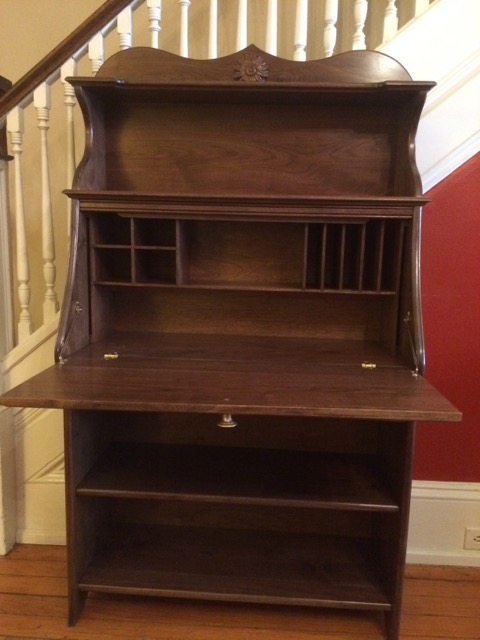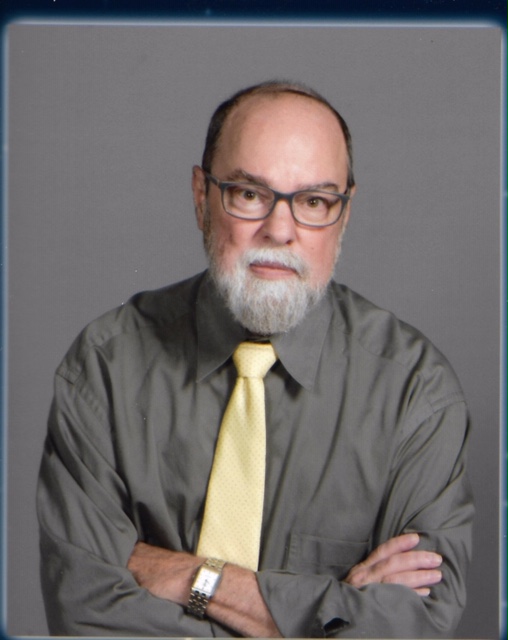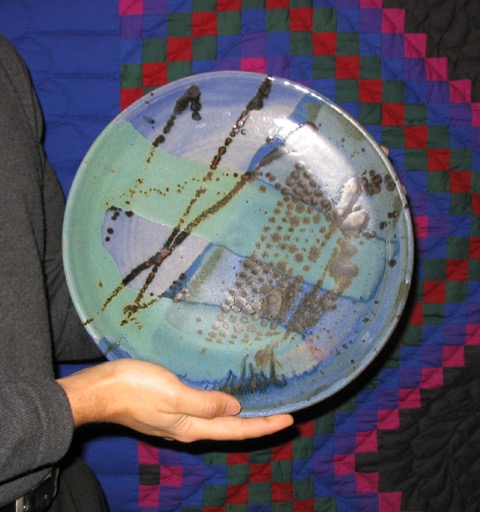 Pasta Platter by Joe Miller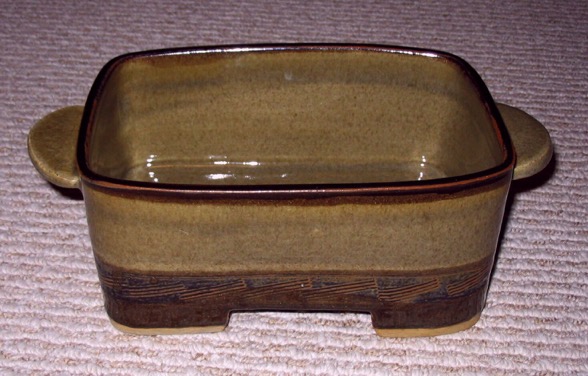 Squared Baking Dish by Joe Miller