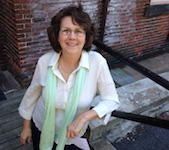 Leslie Homer-Cattell
Administrative Pastor
Leslie Homer-Cattell joined Community Mennonite Church of Lancaster in September 2018. She is grateful to be part of this lively congregation where people travel on a sacred journey together, freely sharing their authentic faith stories and spiritual questions. She also deeply appreciates the visual arts and music that enrich worship, and celebrates the Spirit of God at work here in many ways.
 After 30 years in health care administration and communications for Christian faith-based nonprofits, Leslie went to Anabaptist Mennonite   Biblical Seminary later in life and graduated in 2013. She sees intentional conversations and relationship-building across divisions of all   kinds as a challenging but vitally important spiritual discipline that she seeks to practice.
 Leslie and her husband, Dave, are the parents of three married adult children, and are also delighted new grandparents. In her free time,   Leslie enjoys story slams, mural arts, the theater, cooking, hiking, and kayaking. 
Susan Gascho Cooke
Congregational Care Pastor
Susan Gascho-Cooke is honored to be a fellow seeker with the good folks of Community Mennonite Church of Lancaster. She once heard it said of CMCL, "Yeah, they'll take anyone at that church." Although it wasn't meant as a compliment, it's exactly the reputation she is proud to carry on, following in the tradition of a Christ who lived and taught scandalously for his time, cared tangibly, spoke of faith in mystery and parable, and who so often stood between people and the stones the world would throw. She also loves being a part of a community that explores faith and spirituality equally enthusiastically through hymns, sermons, communion, visual art, music, questions, answers and silence. Susan finds sermon-writing, worship planning, prayer-writing and pastoral care the most life-giving aspects of her work. She still marvels that getting together for coffee with folks to talk about the meaning of life actually counts as work! Susan came to CMCL in June 2010, after studying theology in one form or another as a student at Eastern Mennonite University and then Emory University (Candler School of Theology), and in the hospitals of downtown Atlanta as a chaplain. She also pastored for several years at Atlanta Mennonite Fellowship and served as a host for refugees and asylum seekers at AMF's Hospitality House. She is also a once and future songwriter and bluegrass fiddler, quilter and reader of literature and poetry. The present, however, is full to overflowing with work and co-parenting the two sweetest little girls with her excellent husband, Teman.
Amanda Stoltzfus
Associate Pastor of Youth
(Written in first person by Amanda) Ever since my teenage years I have been drawn to youth ministry work. I love building relationships, teaching, leading events and making connections. It is both a privilege and an honor to be invited into the lives of young people and I love watching as they make discoveries about themselves and the world around them. A favorite song of mine says that children's "laughter and loveliness could clear a cloudy day," and I have absolutely found that to be true.
I have always been someone who has let my heart lead me, and it has led me to some incredible places and unique experiences. I have worked with struggling elementary school children in Appalachia, helped run an after school program in a Chicago public high school and immersed myself in the hipster metropolis of Portland, Oregon while running the Community Life Program at George Fox Seminary. Amidst all these travels, I was able to return to my alma matter, Lancaster Mennonite, where I spent two years living and working in the International Residence Hall and volunteering in the Drama department (my first love!). Though my heart has taken me far and wide, I always knew that one day I wanted to return to my roots and settle for good here in the County. The art, the food, the people and culture of Lancaster – it's deep in my bones.
Community Mennonite has always been a place that I admired for their community connectedness, their warm and accepting nature and the fluidity with which they embrace life and all its challenges. I'm not sure there's a word quite strong enough to express just how thrilled I am to be able to contribute to this congregation and its youth.

Position Currently Open
Director of Children's Ministries
This position is currently open. For information about the role and application process, please contact:src@communitymennonite.org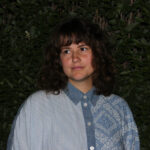 Hope Sholly
Office Coordinator
I was raised on a small farm in Lancaster County. I have Anabaptist roots, growing up attending a Brethren church.
In elementary through high school, I always seemed to gravitate towards people who just so happened to go to CMCL. While I did not regularly attend CMCL, I became familiar with its people and progressive mission. I am so excited to be a part of this wonderful community through this administrative role.
While my job is primarily administrative duties, I am also a painter and graphic designer, so I love adding a creative touch to different projects that come my way.