Peace and Justice Committee
Peace and Justice Committee
The Peace and Justice Committee initiates and manages outreach and raises awareness within the congregation about various global and local justice issues. The committee allocates financial grants to local agencies and special SEND (Sharing Enthusiastically Near and Distant) funds to church growth projects outside the CMCL community. Recent local outreach activities have included refugee resettlement support, serving community meals and providing volunteers to the winter homeless shelter. Click any of the expanding accordion pieces below to find out about more specific ways to get involved.
Dismantling Racism Sub-Committee
Bridge of Hope
CMCL has been invited to take part in the work of Bridge of Hope. This organization is not new to the compassion of CMCLers. Congregations are invited to partner with families at risk of homelessness and to with them, along with a Bridge of Hope case worker. The goal is long term stability, an opportunity to work towards ending homelessness.  There is helpful information about the congregation's involvement at this site.
Bridge of Hope takes the concern of COVID-19 very seriously and provides helpful guidelines to work at a safe distance, using Zoom for most contacts. The CMCL Peace and Justice Committee is looking for 6 – 10 people who are interested in working with Bridge of Hope. If you have interest or any questions, please contact Marty Kelley at martykelley4plus@gmail.com.
COVID-19 Food Resources to Donate to
LOCAL FOOD RESOURCES–In our home-bound situations we want to help out as we can.  Here are local food providing opportunities PAX JC is aware of.  If you know of other sites, please share.
CAP and the  DVS (Domestic Violence Services) emergency shelter: The shelter is temporarily not accepting donations of goods. However, you may still help survivors by sponsoring a prepared meal for the Safe House residents and staff. Visit CAPLanc.org/donate. Designate your donation of $75 (pizza or sandwiches) or $150 (full meal) to DVS and type Safe House meal in the message box. We will order the food based on your donation. This is a huge help to our residents and staff for several reasons – it means less disinfecting is needed in the kitchen, it helps our residents and staff follow social distancing, and it supports local restaurants! General donations to support our direct services are also welcome. Make sure to designate DVS in the drop down menu.
Anchorage Breakfast: Donations can be made at www.anchoragebreakfast.org or checks sent to Anchorage Breakfast Program, 29 E. Waltnut St, 17602.  Pax JC
Parish Resource Center has set up a page about community meals and an opportunity to help support that service. The site is https://parishresourcecenter.org/community-initiatives/poverty/ , choose the amount you hope to donate and click on donate now at the bottom.
The Food Hub of Lancaster is not accepting food items at this time but they continue in food sharing with Lancaster county residents four mornings each week.  Anyone who wants to donate funds toward this project in lieu of food items can do so at lancasterfoodhub.org/donate/
Crispus Attucks provides boxes of food every Wednesday. Folks may drop off items at Crispus Attucks Tuesdays or Thursdays. Cereal and toilet paper are items in need as well as any canned goods. They ask donors to please check the expiration dates before donating.
Fall Coat Drive
Canned & Dry Food Drive
This continues all year long! The basket for these items will be at the front of the sanctuary and people are welcome to bring items to the basket during the offering time.
MOOS— Mornings on Orange St
MOOS is a safe and nurturing before-school enrichment program offered to students in kindergarten through fifth grade that attend Fulton Elementary.  We are  located at the Community  Mennonite Church of Lancaster. Each morning MOOS provides structured activities for students whose parents are in  need of before -school care between the hours of 7:00am – 8:05 am. A light breakfast and guided walk to school is provided. If interested, please reach out to Elizabeth Morales, MOOS program director, at: themoosdirector@gmail.com or 717-344-9795.
Here is a link to our MOOS supply / snack list. This breaks down the types of snacks/supplies we use/need for MOOS. Monetary donations are always welcome and appreciated 🙂
Climate Change
Marcy Hostetler is leading this concern at CMCL. Sign up here to join her in this important work!
Climate Change Interest Form
Food, Clothing & Personal Hygiene Items Donations:
This drive continues all year long! Donations for the Lancaster County Food Hub and Crispus Attucks are accepted continuously. The basket for these items will be under the coat racks opposite the mailboxes in the lower level. 
Items of interest for donation: 
Non-perishable food items as dried and canned goods
Sugar free items for diabetic concerns
Canned meals, e.g. ravioli, etc. meal helpers, e.g. Hamburger Helper.  Cans will pull tops are the best.
Items should not be near or past expiration dates. 
Cans should not have large/deep dents.     
Personal clothing and hygiene items are also accepted. 
 Laundry, shampoo, and body soap, underwear, socks, etc. 
Serving Monthly Breakfast
CMCL serves breakfast to local community the 4th Saturday of every month.
Location: St. John's Episcopal Church, 321 W. Chestnut Street (parking lot off of Mulberry Street)
Interested in serving breakfast?
Interested in serving 5th Sunday Breakfast?
Recycling— Styrofoam Collection
Donations can be taken to: Dart container, 110 Pitney Road, Lancaster, PA 17602
Hours: 24 hours a day Monday – Sunday
What they accept: Styrofoam, clean food packaging, transportation packaging
Contact Your Political Representative
Local groups looking for volunteers
Advoz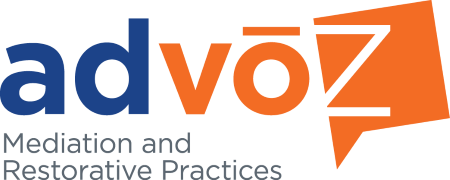 Mission: "To transform conflict and build community through face-to-face dialogue" through its Mediation and Restorative Justice programs.
Need: for community volunteers for several of its main programs.  Volunteers can lead victim-offender dialogue sessions for persons (mostly juveniles) who have been charged with a crime or violation of another person. The focus is on facilitating a process that enables offending persons to take responsibility for their actions and allows those harmed to have a voice in determining what is needed to repair the harm in the best way possible.  Volunteers can also co-facilitate mediation sessions for persons in conflict. Requests for mediation can come from general community, neighbor, family, or business conflicts or custody and divorce situations. For all of these volunteer opportunities, Advoz provides periodic training sessions to enable a volunteer to become qualified to serve in these roles. For more information you can phone Advoz at 717-397-2404 or check the website 
www.advoz.org
.
Meals on Wheels would like to have volunteers in church neighborhoods.  Check out ways to get involved at info@mealsonwheelsoflancaster.org/volunteer or call 717-392-2842
Hunger-Free Lancaster County, an innovative community coalition of 40 nonprofit, private, faith-based, government and grassroots organizations, has been working since 2016 to ensure sustainable access to three healthy meals a day for all Lancastrians. HFLC is focused not only on eliminating the meal gap in Lancaster County by 2020, but is also committed to ensuring that all Lancastrians have access to the fresh, wholesome meals they need to live healthy lives.   Check out hungerfreelancaster.org for ways to get involved.
Agency Support Grant Program
CMCL members and attendees have the opportunity to nominate agencies to receive financial assistance. This program enables CMCL to partner financially with agencies involved in peace and justice ministries where our members/attendees are actively involved. In this way we extend our mission to be "responsive to human need with justice and compassion." 
Agencies may request up to $500/year.  
If you'd like to nominate an agency, find the agency nomination form here..
Domestic Violence Services
  National Domestic Violence Hotline:  800-799-7233
  Hours: 24/7. Languages: English, Spanish and 200+ through interpretation service
  DVS Amazon Wishlist: https://a.co/1yYctTY
Anchorage Breakfast
Donations can be made at www.anchoragebreakfast.org or checks sent to Anchorage Breakfast Program, 29 E. Waltnut St, 17602.  Pax JC
Other Social Support Services for Donations or Volunteering: Community Action Partnership
Community Action Partnership (CAP) is Lancaster County's largest anti-poverty organization. Below is a wishlist for donations:
When purchasing or sending an item from the wishlist, please include your name, address, and email, so that we may thank you for your generous gift
DVS Amazon Wishlist: https://a.co/1yYctTY
RISE Amazon Wishlist: https://a.co/0uimWd0
Senior Centers Amazon Wishlist: https://a.co/iDvGIJ7 
Thrive to Five Amazon Wishlist: https://a.co/4aaNb3T
Teen ELECT Amazon Wishlist:https://a.co/csbplk5