Grant St/Accessibility Capital Campaign
An opportunity to increase:
Access to affordable housing
Access to meeting space for community gatherings
Access to the church building for persons with a disability
Part I: Project to renovate church-owned boarded up building at 311 West Grant located in corner of church parking lot. Cost estimate of $220,000 in 2020 revised to $263,000 in 2023. 
Affordable one-bedroom apartment on renovated 2nd floor. Partnering with Chestnut Housing Corporation to manage the rental. Chestnut Housing offers safe, permanent, affordable rental apartments for families experiencing homelessness. 
https://ecsmc.org/community-engagement/chestnut-housing-corporation/
Community Room on 1st floor for church use and community gatherings. Additional space for Adult Christian Ed group on Sundays. It will provide a separate space for age-group to meet comfortably and confidentially. A gathering space for community groups that meet at the church throughout the week. 
Part II: Project to improve access to the church building for persons with disabilities. New accessible entrance will be closer to pull off along Concord Street and parking spaces. The current access requires use of Concord Street to enter and leave the building and is a distance from location of pull off and handicap parking spaces. Cost estimate of $60,000 in 2020 revised to $147,000 in 2023. 
Fundraising Campaign
This fundraising campaign is a stewardship opportunity to make a special faith commitment above regular giving to the general fund. A faith commitment is a promise to give over a period of time as able based on continued health and God's blessing. 
Faith Commitments can be of any amount; no gift is too small or too large. Commitments can extend over a two year period. Gifts may include appreciated stocks or other assets. Gifts may be small weekly amounts or a large once-in-a-lifetime gift. 
The goal is to raise $410,000 ($263,000 for renovation of 311 West Grant Street and $147,000 to improve access to our church building). By participating together as a community our goal can be reached. 
Financial Faith Commitments
Reaching our goal of $410,000 in faith commitments will be attainable as we are Increasing Access to affordable housing, to community gathering space, and to our church building. Believing that God has set us on this path we trust the Lord to supply the resources we need. Prayers of discernment and wisdom will enable individuals to determine the financial support they can commit to this campaign.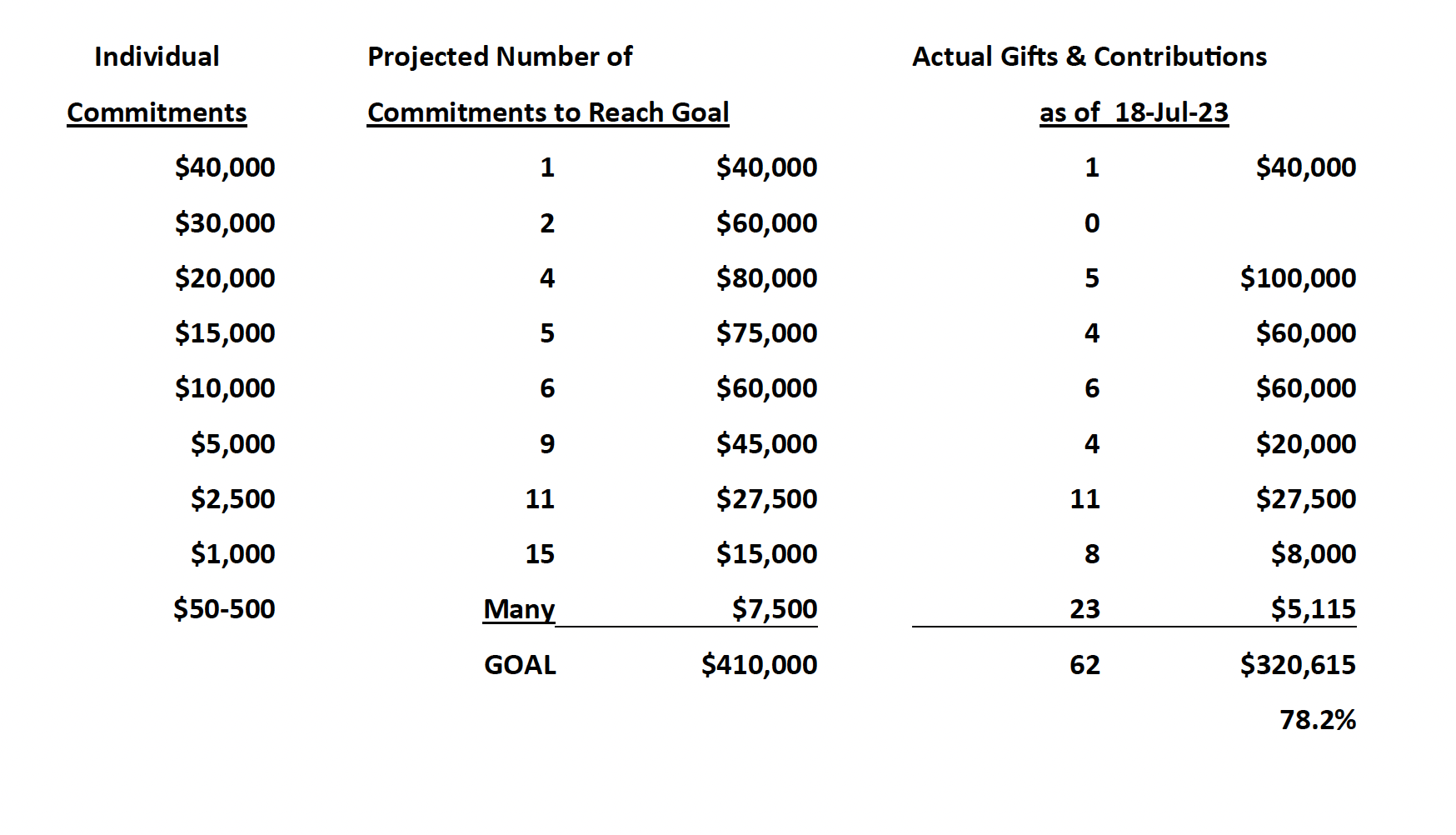 Financial Faith Commitment Form
For individual counsel you are welcome to call Linford Good at (717) 203–1170 or Lamar Weaver at (717) 587–1242.
Grant St/Accessibility Capital Campaign Updated