These posts are a collection of community-sourced information and resources for the times we are currently living in. We will continue to update the information on each post until the next one is published, so feel free to check back in!
NOTE: Orange text is a clickable link that will take you to the item! 
Click the plus next to each heading to see what's listed underneath.
Events
MESSAGE FROM ED OF MCUSA—Glen Guyton, executive director of Mennonite Church USA, will be sharing a message on peacemaking in the midst of uncertainty on Wednesday, November 4 at 12:30 p.m. ET / 11:30 a.m. CT / 10:30 a.m. MT / 9:30 a.m. PT via Facebook Live.
 ______________
COUNT ALL THE VOTES RALLY, NOVEMBER 8—Sponsored by Lancaster Stands UP, Ephrata Stands Up and the Lancaster Veterans Caucus, the rally will be at Penn Square from 5PM to 6:30PM.  This will be a peaceful protest to put pressure on legislators in Harrisburg to not step in and stop the vote count.  Please invite anyone who can come!
Prayers, Inspiration & Self-care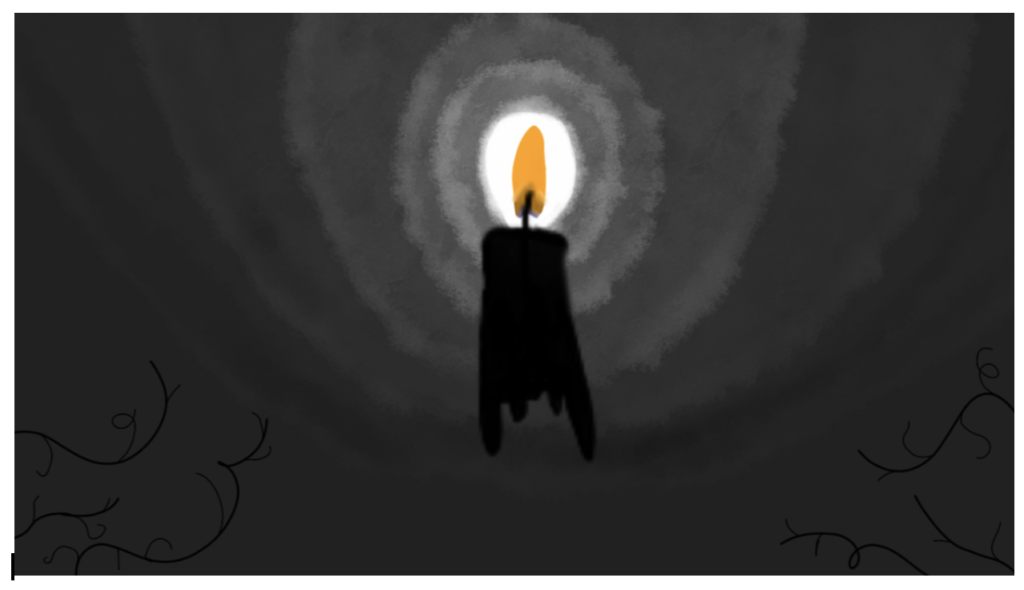 Art by Annali Cooke
________
Benediction from CMCL's Nov 1 Service
May you know the work
that is yours to do.
May you give yourself
to the doing of it.
May the Spirit who has
inhabited creation
from generation
to generation
move through you
with power
and with grace.

– from In the Sanctuary of Women by Jan Richardson, janrichardson.com
________
The Day After the Election, by Ellen Hollinger Kanagy
The day after the election,

there will still be kind souls and

seekers of peace.

There will still be places of silence and

natural beauty.

People will still die and

babies will still be born.

Teachers will still teach and

preachers will still preach.
The day after the election,

there will still be hurting people and

compassionate healers.

There will still be injustices and

passionate justice-seekers.

There will still be intelligent and

thoughtful people.

There will still be poets and musicians and

dancers and artists–hallelujah!

The day after the election,

there will still be love, lovers and

romance.

There will still be prayer and

people of deep faith.

There will still be violence and

broken relationships.

There will still be authenticity and

truth and intimacy.

There will be weariness and despair and

there will still be strength and hope.

There will still be Divine Love and

Sources of Deep Peace.

The day after the election,

there will still be ME,

there will still be YOU,

there will still be US,

and more than ever, there will still be

need for community and oneness,

holding each other, loving each other, and

"helping each other to make it through."*
(*phrase borrowed from Wailin' Jennies' song "One Voice")

________
A Prayer for National Occasions, by Isaac Villegas (pastor of Chapel Hill Mennonite Church)
Leader:    Some trust in governments and some in borders,
    All:      but we trust in God, who invites all people to live in peace.
   Left:     For the earth belongs to God,
                        and all creation is in God's care:
Right:     land and waters, plants and animals, sky and soil,
                      declare the hospitality of God.

   Left:     The world belongs to God,
                        and all who live in it.
Right:    We belong to one another as siblings,
                        all of us children of God.

Leader:   With gratitude for the home God has made for us on this planet, we pray:
     Left:   Send your Holy Spirit
                       to strengthen our resolve
                       to strive for communities
                       where foreigners become neighbors
                       and strangers become friends.
Right:   Revive our desire for the reign of Christ,
                     who releases prisoners
                     and liberates the oppressed,
                    who frees the world from greed
                     and proclaims God's peace.

  All:      Make justice roll down like a river
                    and righteousness flow like an everlasting stream. Amen.
This prayer is included as a worship resource in the newly-released hymnal Voices Together (available in hard copy and in digital form on the GIA Hymnals app)
________
United Church of Christ
God of mercy, throughout this election season, we are casting our votes in a world filled with fear. Forgive us for those times when fear of the other has brought words of anger out of our mouths, when fear of opposing views has caused us to put hurt into the world. Be with us as we vote to bring your love, compassion, and welcome to all people, as we vote to bring your justice, healing, and mercy into the world, and as we cast our ballots for election outcomes that leave none of your people behind. May your love and forgiveness sustain us. Amen.