This Holy Week we are posting the artwork that was created by CMCLers for our worship environment. The prompt was the theme, "Holloway," Each day of Holy Week we'll send out images and accompanying statements from two participating artists.
Blessings as you walk this holloway of Holy Week …
Rick Shoup 
This was a landscape that I had begun without relating to the "holloway" theme, but one day when I was working on it I decided that a small, barely noticeable trail along, and then crossing, the little stream would qualify it for the theme.  And so there it is. I am finding "isolation" to be rather restrictive, and I have not, as yet, made any revealing or meaningful discoveries about it.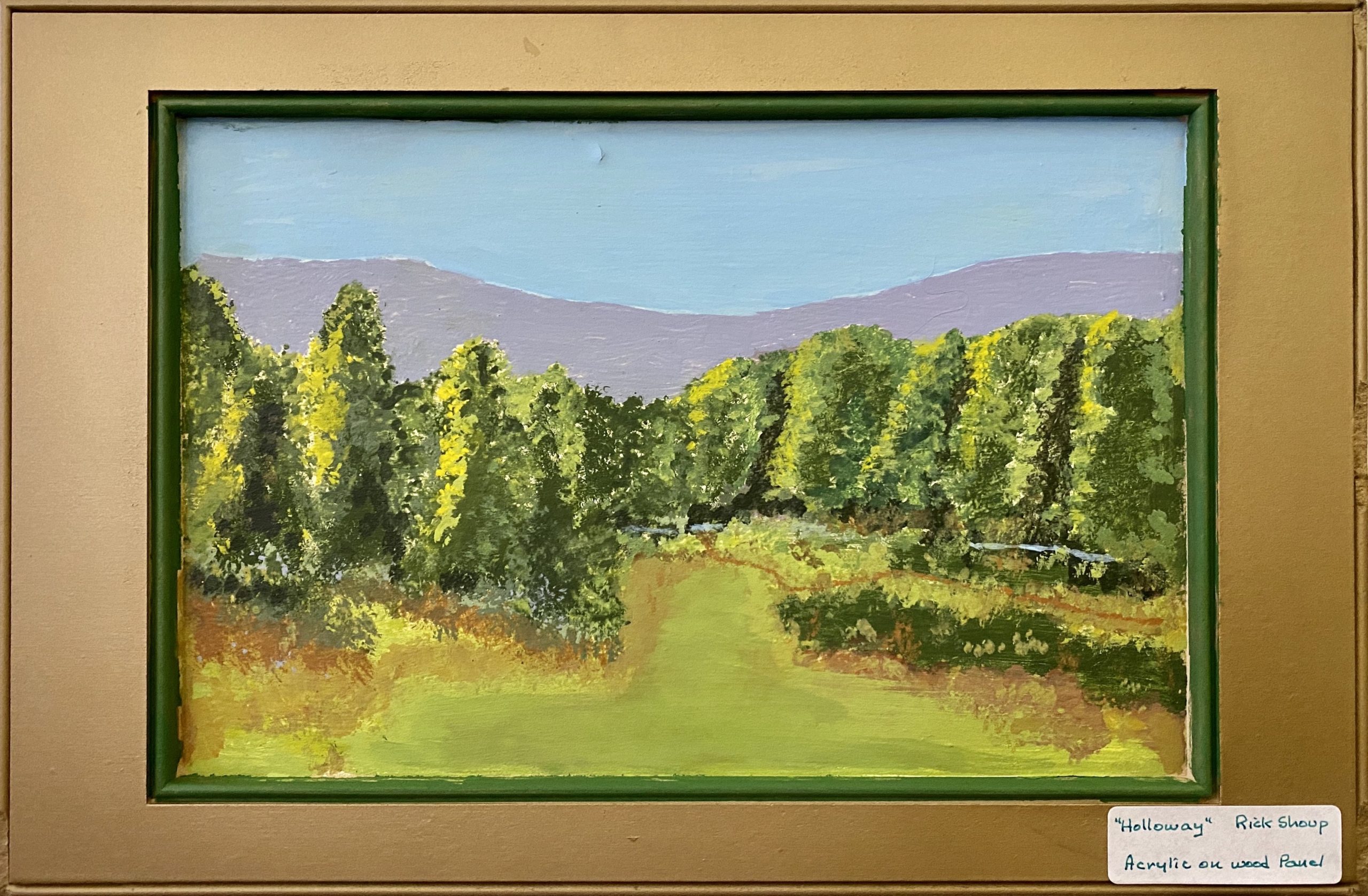 Doug Reesor
The image of a Holloway reminded me of riding my pony along the lanes of wood lots that were part of the farmland I grew up. The road not taken would often deteriorate into a mass of brambles or a fallen tree blocking the way, which meant returning down the path and taking a different branch. Fallen trees decaying by the pathway often created homes for the woodland creatures and created a space for new life in the undergrowth.
On a fall day, after the leaves had fallen, the view upward in the overhanging branches is a tangle of patterns. With the approach of spring, looking up in to the trees for signs of new life is an act of hope, or faith, or perhaps just an awareness that the time of darkness will come to an end. The sun shining through the trees and branches cast unexpected images in the shadows around your feet.