This Holy Week we are posting the artwork that was created by CMCLers for our worship environment. The prompt was the theme, "Holloway," Each day of Holy Week we'll send out images and accompanying statements from two participating artists.
Blessings as you walk this holloway of Holy Week …
Lila Garber
This piece represents small segments of memory in our US travels from shore to shore.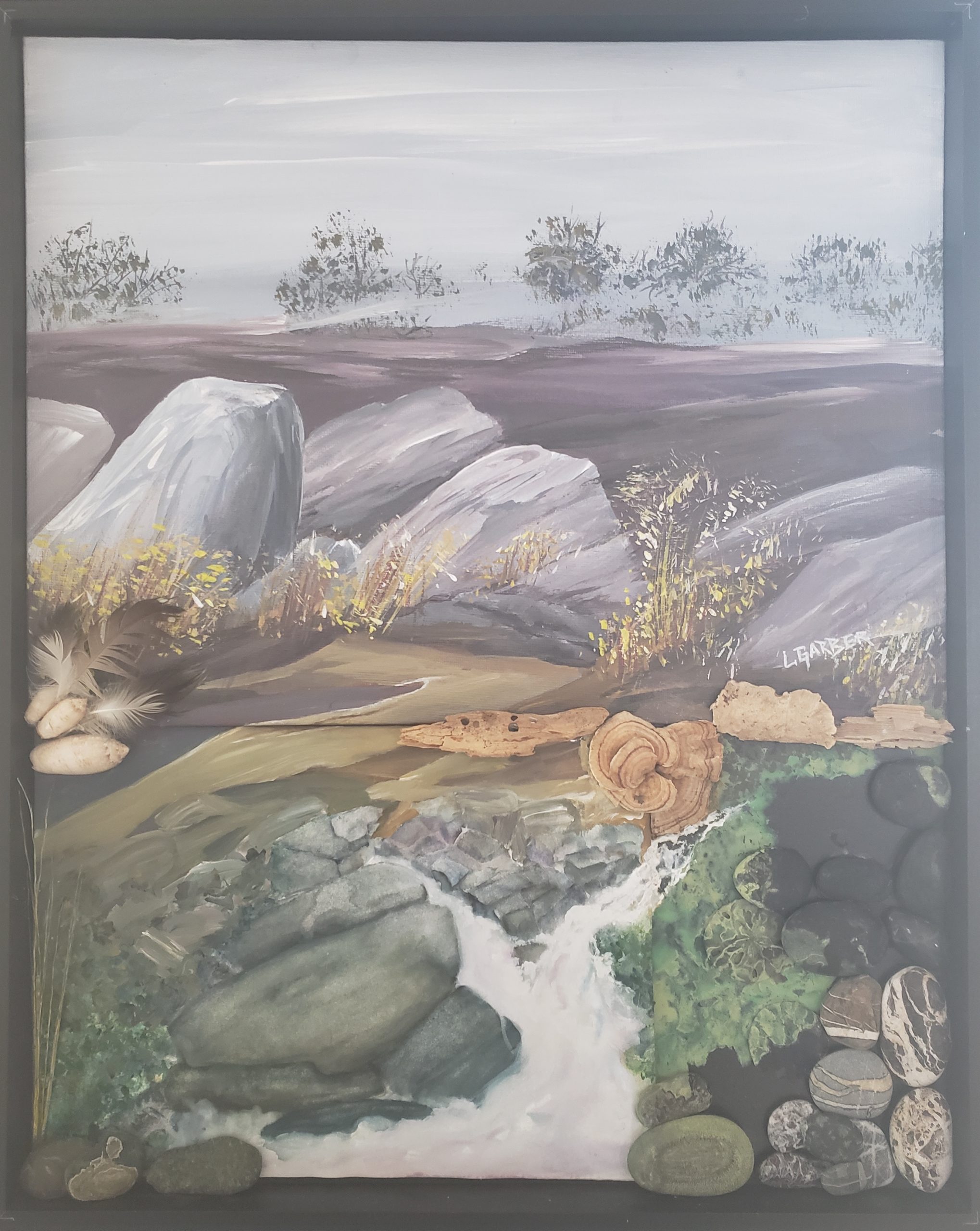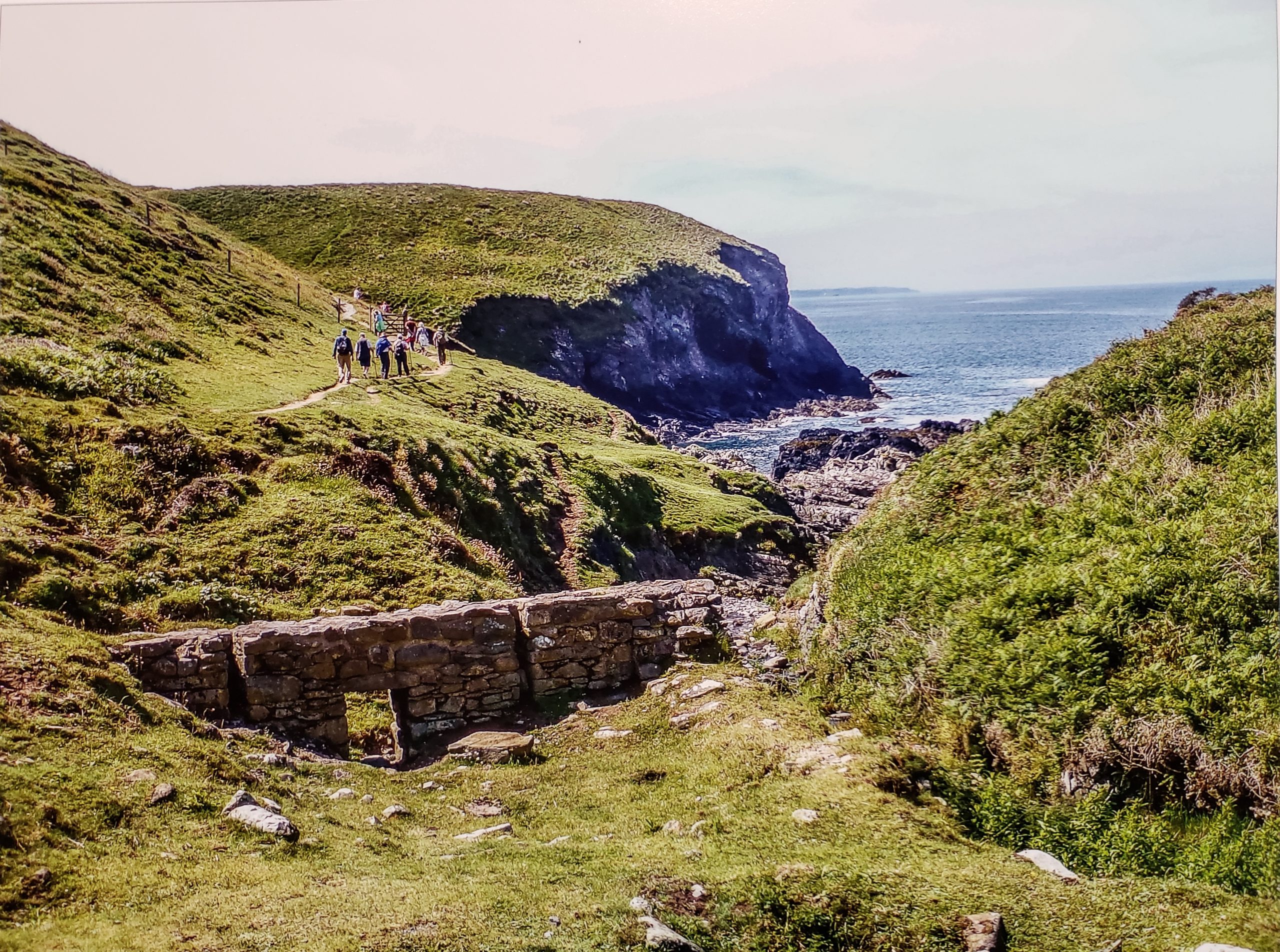 Ada Hallman
Although my photo may not be a "holloway" by the purest definition of the term, I chose to offer it. While hiking along the coastal path at numerous points in Wales, I was struck by the beauty and fierceness of the water beyond the rugged coastline on one side and the pastoral serenity of fields and villages on the other. As I walked, I wondered about the many feet that trod these paths, each of us on our own pilgrimage.